Welcome to my web site!
Thank you for visiting our website. We are located in Central Florida, just outside of Orlando. We don't think of ourselves as a "cattery", but rather, a home filled with animals because of the love they share with us.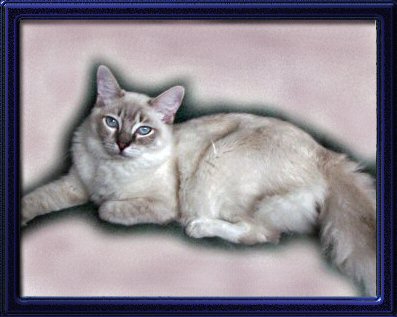 Ragdolls are a pointed cat with beautiful blue eyes, like the Siamese and Himalayan cats. But, Ragdolls have medium long hair that is soft like a bunny's fur. Their fur doesn't mat and shed like a Persian's. In addition, Ragdolls are very people oriented. They want to be with you and will follow you from room to room. If you want a pet as a companion that will stay near you when you read or watch TV, and probably sleep with you, the Ragdoll might be just the pet for you.

CFA and TICA registered cattery
proud member of RFCI, RI & RFW